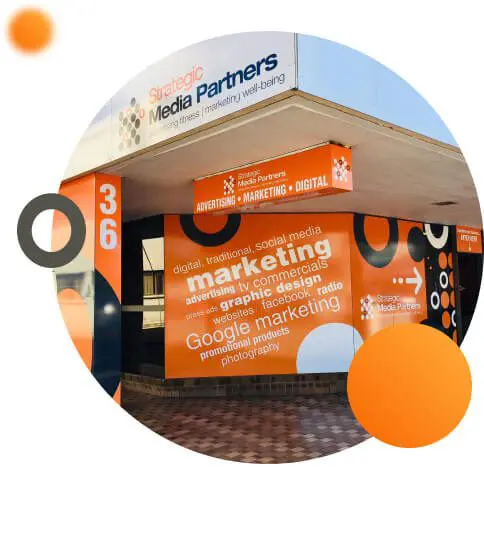 Strategic Media Partners offer a holistic approach to marketing. We want your business to rocket to new heights and continually smash goals. We believe the best way to achieve this is with your advertising and marketing being consistent and persistent.
At Strategic Media Partners we pride ourselves on doing the simple things and doing them well. We work to support you and your business in creating long lasting advertising and marketing strategies.
Plan Your Course
Not sure where to go from here?
Need a map?
Free Strategy Planning Session
Whether it's digital marketing, new
startup, advertising or all of the above…
Local experts helping local business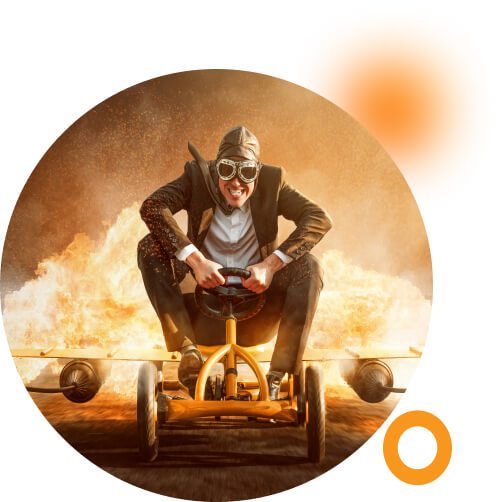 Experts in All Things Marketing
Discover the SMP Crew
Don't take our word for it
You'll be in good company
Still Have Questions?
We've shared some of our most frequently asked questions to help you out!
What is digital marketing?
Digital marketing is the part of marketing that utilises the internet and digital technologies to connect with prospects and customers.
These technologies include desktop computers, mobile phones and other digital media and platforms. While traditional marketing focuses on radio, TV, print and film; digital marketing focuses on channels such as SEO, social media, email, websites and apps. With these channels, we can develop targeted and effective communication strategies to help boost your brand.
Such strategies include:
Content marketing
Search Engine Optimisation (SEO)
Search Engine Marketing (SEM)
Social media marketing
Pay-per-click advertising
Affiliate marketing
Email marketing
Instant messaging marketing
These only scratch the surface of what is digital marketing and success depends on your overall objective. For more information,
Explore More
Why do I need digital marketing?
Using digital marketing, you can reach more customers for less money. It represents a cost-effective and measurable way to reach an enormous audience.
A solid marketing strategy is the backbone of any business and it is vital because it lets businesses maintain long-lasting relationships with their audiences. Without one, your business growth will be slow and might even stop.
By implementing a simple online marketing strategy, your business is exposed to more potential customers, and you can educate them about the products or services you offer. Simply put, digital marketing levels the online playing field, helps businesses stay a step ahead of their competition, is less expensive than traditional advertising and, most notably, delivers measurable analytics.
Explore More
What is (and why do I need to do) SEO on my website?
Search Engine Optimisation (SEO) is the process of optimising the quality of your content to direct organic traffic to your website. Different from paid advertising, traffic generated from organic search engine results is incredibly cost-effective, translating to a high ROI if that traffic converts into real conversions.
One of the most important aspects of your marketing plan is getting your website to organically rank high on search engine result pages. By taking the time to optimise your pages and posts, you can have a huge impact on your organic traffic.
Explore More
How often should I update my website?
Successful websites interact with consumers to provide up-to-date and new information. SEO also favours websites that have a consistent stream of new and relevant content.
However, here are 5 signs it is time to update your website:
1) Your website is missing information and cannot be updated easily.
Content Management Systems (CMS) have come a long way since their inception so there is no excuse for not using one to manage your online content. With an easy-to-use user interface, anyone nowadays can update their own website without the need for coding.
2) Your brand has evolved.
Your website is your brand identity and you will want this to be reflected in your designs. Overall goals and objectives change as your business grows and it is important to express this on your website.
3) You don't like your website.
A website is a form of self-expression and, like self-expression, it evolves over time. The same could be said about web design. A webpage from 10 years ago will look and feel outdated as trends change and new technologies emerge.
4) Your website isn't optimised for mobile.
It should not come as a surprise that a lot of content is viewed through mobile devices. If your webpage has not got a responsive design, then you run the risk of losing potential customers. Functionality is a main focal point when customers determine a brand's credibility and trust.
5) You're not getting the traffic you would like.
This is where SEO is important. If your traffic metrics are not where you want them to be, then it is time to reassess your website's SEO value. The optimisation is all about making constant tweaks and adjustments to reflect Google's ever-changing algorithms
Would my business benefit from digital marketing?
Short answer: Yes. No matter how big or small your business is, having an established digital footprint is essential to any communication plan. Audiences will use this footprint to determine your brand's credibility and trust. If your customers use digital devices online, then your business should be implementing digital marketing campaigns.