Marketing Services
Strategic Media Partners can assist you with all of your marketing needs!
At Strategic Media Partners we are your complete marketing agency
We utilise both traditional mediums – radio, television and newspaper and digital mediums – social media platforms, websites, Google ads and email campaigns to achieve your marketing goals.
With the technical skills and knowledge combined with real world experience we will help boost your presence and in turn increase your bottom line.
Take the driver's seat
It is an essential tool for businesses to have a website driving their digital presence. There has been a massive shift on how people purchase products and interact with businesses.
A quality website is the foundation of any business strategy. At Strategic Media Partners we design and develop quality websites with our clients in the forefront. We work with you to understand your specific requirements and create an extension of your business with a look and feel that compliments you. We pride ourselves on delivering powerful and modern solutions for your business.
At SMP, we develop websites using Content Management Systems (CMS) which allows client control over publishing and updating content themselves (if they wish to do so) with the help of easy to follow steps provided.
Who's on board? We provide website design and development
New business start ups
Established businesses looking to go to the "next level"
Online shopping cart systems (E-Commerce)
Complex development and automated management systems.
Whether you are looking to build a brand-new website or giving your current one a refreshed look, Strategic Media Partners makes it easy and hassle free. Let's connect.
Explore the wilderness
The number of people who go online is increasing every day. Marketing is about connecting with your audience in the right place at the right time. Having an effective digital marketing strategy gives you the ability to reach more people and keep you ahead of the competition.
The uniqueness of digital marketing allows you to identify your target audience and connect with them, sending direct and personalised marketing messages. The SMP crew are specialists in their field and will help convert these browsers to buyers.
Your SMP digital marketing campaign includes regular reviews and reports allowing you to watch and fine tune your campaign at any stage to ensure optimal results.
Take action and book your FREE Digital Marketing Strategy meeting now!
We provide website design and development solutions for:
Targeted Google Adword campaigns
Google search banner advertisements
Facebook, Instagram & Linkedin marketing
Email marketing campaigns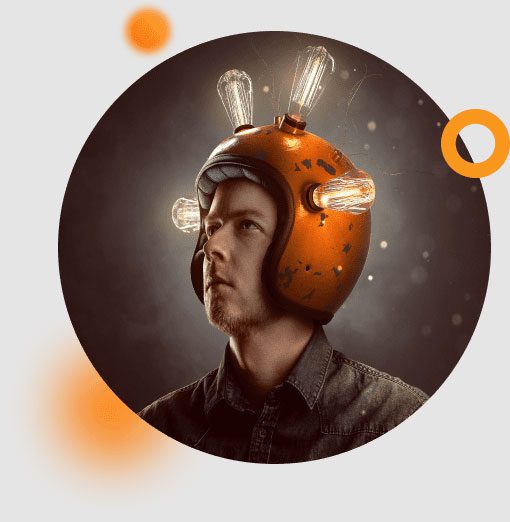 It's in the detail
Graphic design is an important tool that enhances how you communicate with your target audience. It conveys your ideas and messages in a way that is not only effective, but also looks great.
It's about understanding your goals as well as your audience and creating a piece that represents your brand AND engages your audience. Great design makes you look good. It's that simple.
Whatever you need, we've got
you sorted!
From logo design and business branding to printed materials, outdoor and vehicle signage to a full range of promotional materials and corporate documentation – we'll take care of everything so you can get back to doing what you do best!
We'll organise quotes and printing to get the job done on time and on budget. And if you're not sure what's needed, come in for an obligation free chat with the team to help map out a marketing strategy.
We're able to create an extensive range of marketing materials and help deliver them through a variety of channels including print, press, electronic delivery and more.
Graphic Design Services
Logo design
Full business branding
Brochures/flyers
Marketing & promotional
Stationery & in-house
documentation
Capability statements
Advertising
Banners, posters, stickers
Signage
Vehicle signs
Digital marketing designs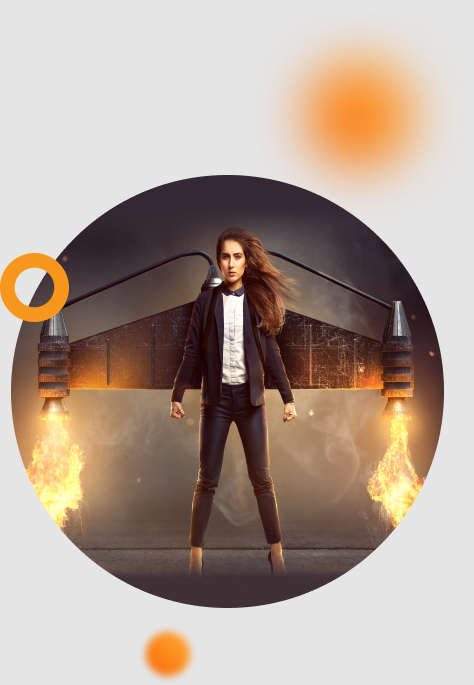 Turn on the burners
Starting out, need a revamp… if you want great logo design, then we're the crew for you!
Whether you want to create something new or freshen up an old logo, we'll make sure you get a vibrant design that will clearly define your brand voice.
A logo seems such a simple thing and it's importance is often overlooked. This small detail is the big ambassador for your brand. It provides a memory short-cut to everything you do and stand for. That's why your logo design is so important. It grabs attention and makes a strong first impression. It is the foundation of your brand identity, is memorable and separates you from your competition and is uniquely yours.
When you work with us, we take the time to understand what makes you and your business unique. We use what we learn to create a design that reflects who you are and what you do.
As part of the process, you will receive a full logo suite in a range of file formats along with a customised style guide (a must-have marketing tool) to ensure your brand is represented with consistency and integrity.
What's more we can help get your logo onto business cards, flyers, signage and promotional items! We make it easy!
Make a stand out impression - gain new clients and partners
Since humans are creatures of habit we are more likely to make purchases from brands that become familiar over time. Your brand should be reflected across all platforms consistently to boost your brand recognition.
Advertising in print can be cost effective and engaging. Your printed marketing material establishes longevity and credibility to your brand. Our design crew work with you to create printed material such as brochures, flyers, magazine advertising to connect with your target audience.
In a competitive industry creating that stand-out impression can make the difference between winning the deal or coming in second best.
Need some ideas for your campaign? Connect with Strategic Media Partners today.
Is your marketing collateral letting you down?
A professionally designed Capability Statement speaks volumes about your business and will:
Showcase your capabilities in a professional and durable format
Get your unique value proposition across in a clear no-fuss way
Highlight your skills and experience
Provide essential information for clients and partners
Create a memorable and lasting image of your business and
Invite your clients and partners to work with you.
Be seen by anyone anywhere
Opening an online shop has never been easier. Australian consumers are more likely than ever before to use the internet to find products and services. An online store can help reach your target audience and generate sales, working for you 24 hours a day, 365 days a year.
Benefits of an online store
Get access to more buyers
Generate more sales
Future proof your business
Quick and cost effective
Our crew have the experience that counts to help you choose best solution for your business and budget. What's more we'll have you up and running in super quick time!
Contact us now for to explore how you can grow your online presence and reach more customers!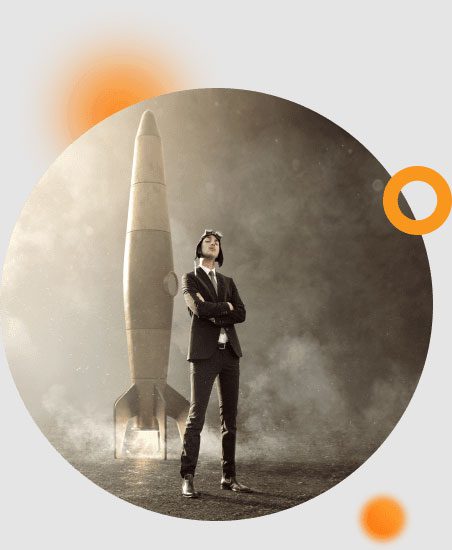 What we can offer:
Upgrade an existing site or create a new site Local expertise and advice to get you started.
Mobile responsive, SEO friendly sites High impact sites that get results.
Express online e-commerce systems Gets your shop online in as little as 24 hours.
Online training to manage your site where needed Remote training and support assistance.
Practical marketing strategies To help keep sales coming in and your staff employed.
Customised digital promotions programs To put you in touch with existing and new customers.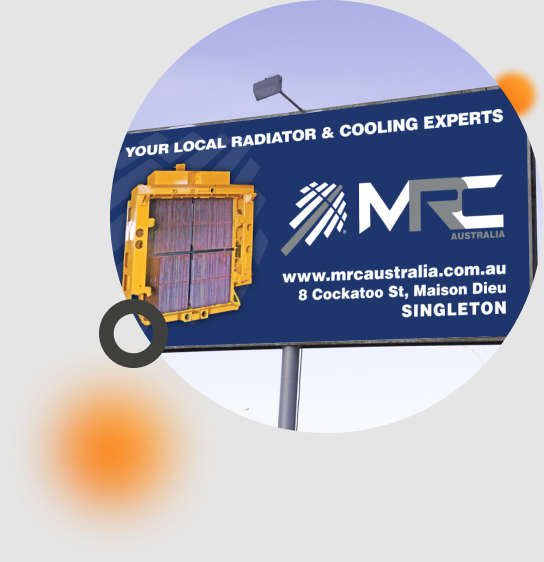 Get ready for impact!
Signage not only shows people where you are or where you're going, it tells people what your business represents. Signage helps build your brand and boost your business. Your premises and your vehicle should simultaneously work together to promote your brand. Signage should be well planned and be consistent with your branding to command your customers' attention.
Our expert crew can create any Commercial Signage for your business:
Electronic billboards
Vehicle signage
Teardrop banners
Professional marquees & banners
Signs are an important element of a business' overall marketing strategy. External signs draw attention to your place of business and gives potential customers a sense of whether they should enter your premises. Internal signs help customers locate merchandise and can convince customers to buy your products. Signs can draw attention to promotions and communicate information about your business.
Billboards are highly visible and an effective way to get your message across where people live, commute and work. Billboards are working 24 hours a day, 365 days a year to build brand awareness for your business. Talk to our experienced crew and they will help you reach your audience with attention-grabbing designs and targeted messages.
Boost your brand and entice customers in the door with tailored building and window signage. Building signage works to distinguish your business, reach out to your customers and keep your business top-of-mind. Contact the team at SMP and we'll help bring your business premises to life!
Vehicle signage is a cost-effective way to display your brand. Your vehicle is your very own mobile billboard, targeting local customers wherever you go 24/7. Vehicle signage effectively promotes your company, builds brand awareness and contributes to a positive image for your business. From simple door or window signs to full vehicle wraps, our design crew is ready to create your moving display.
Get your brand seen with promotional signage to enhance your company's visibility, promote an event or everyday use. From pull-up banners and flags to corflute signs, marquees and table throws, our team can help create eye-catching promotional signage solutions. Talk to the crew at SMP, to make an informed decision right for your brand and budget.
It's Showtime!
TV remains the ultimate, unbeatable, undeniable brand-builder. Every home in Australia has television. TV advertising builds brand fame and reputation like no other medium.
Our media masterminds have the experience to know where and when to place your advertising dollar, ensuring return on investment, time and time again. Our expert crew have planned hundreds of schedules with local stations and produced and run memorable and successful TV commercial campaigns for clients across all industries.
Talk to our crew today to find out how TV marketing can work for you!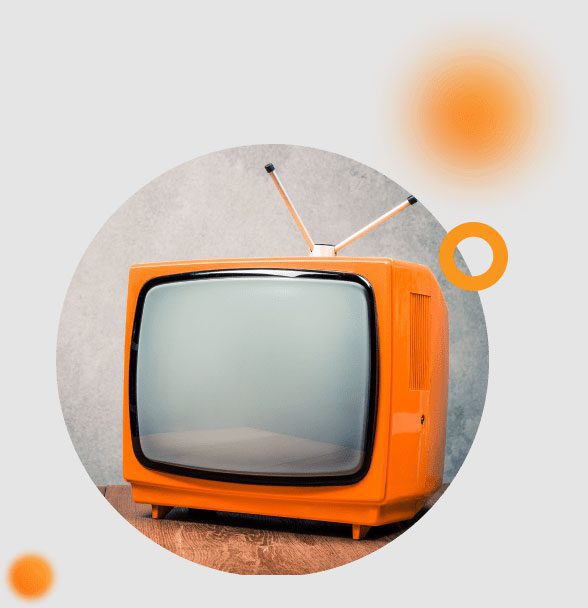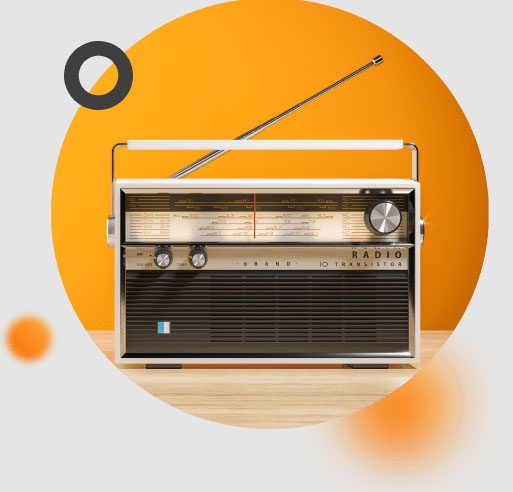 Do you copy?
One of the great things about radio advertising is that there are options available for every budget – big or small, new or established businesses, to conduct a long-running branding campaign or advertise special offers and deals.
Radio marketing continues to be a powerful and successful advertising channel for businesses. It is an effective way of marketing extending to audiences in their homes, cars and workplaces. The big advantage of radio advertising is that it allows a brand to target a specific core demographic. With radio stations having several formats, each with a unique type of content, it becomes possible for businesses to reach a specific and targeted audience to raise brand awareness.
We provide Radio Marketing and development solutions for:
Pre-recorded (most common)
Live reads
Advertorials
Sponsorship credits
Get in the picture
Commercial photography can seriously boost your marketing strategy. Whether you need product shots, photos of your team, marketing collateral, website or social media images, SMP Photography has you covered.
At Strategic Media Partners our crew create vivid high-quality images to showcase your business in the best possible way. By using professional images in your marketing collateral, your audience will perceive your brand as a trustworthy one.
Our photographers are well-versed in producing first-class images for physical and digital mediums.
Find out how your business can benefit from great photography!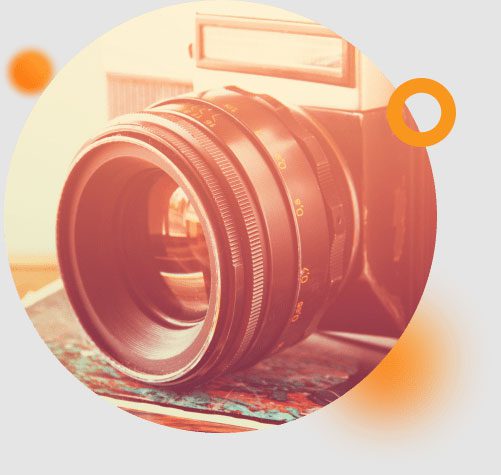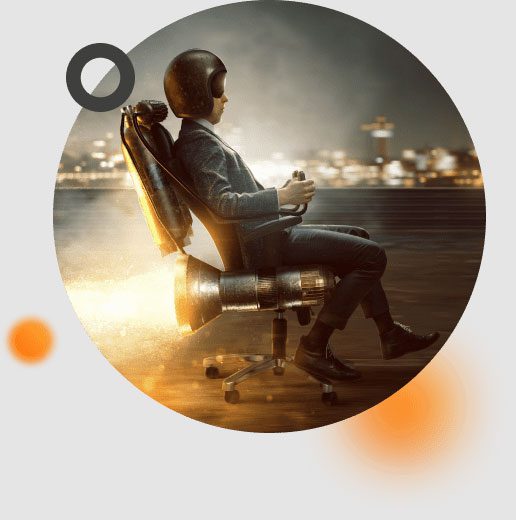 Keep your audience connected
Mobile is changing the world. More and more consumers are accessing the web on smart phones and devices – they can buy from anywhere any time. Mobile traffic is expected to continue increasing seven-fold over the coming years with the ease of accessibility and affordability of smart devices. With these projections it's crucial that your business website is mobile friendly and compatible on all devices adding to an effective online marketing presence.
Optimisation is the key
If your website is not mobile-friendly, it can be difficult to view and use on a mobile device. A non-mobile-friendly site requires users to pinch or zoom in order to read the content. Your potential customers no doubt will find this to be a frustrating experience, in turn clicking away from your site. On the flip side, a mobile-friendly version is readable and instantaneously functional thus having a far more superior and positive user experience.
Drop in ranks
Google, the leading search engine provider, has declared that the future of search is on mobile devices. Websites that aren't compatible on a mobile device will see their rankings suffer. Eventually this may lead to websites not appearing in search results at all if the site is not mobile friendly.
As we keep advancing towards a mobile-obsessed society – having a mobile friendly website is an essential and easy way to immediately gain an edge.
Chat with our expert crew today for an obligation free assessment of your current site. It may be less expensive than you think!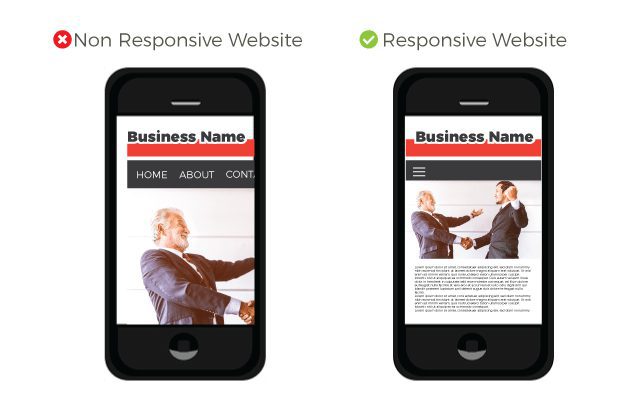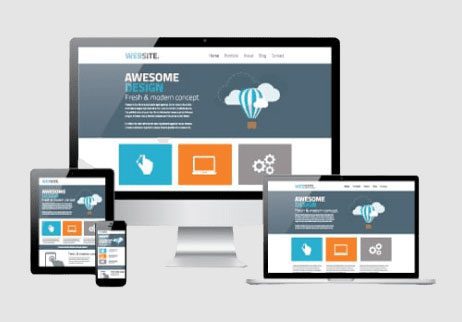 A mobile friendly website allows your business to:
Engage with your audience by allowing them to correctly see the content on your website
Increase conversion by having a functional website that users can navigate
Reduce bounce rates through reducing website load times and providing presentable data
Get higher ranking on Google, as Google favours mobile friendly websites