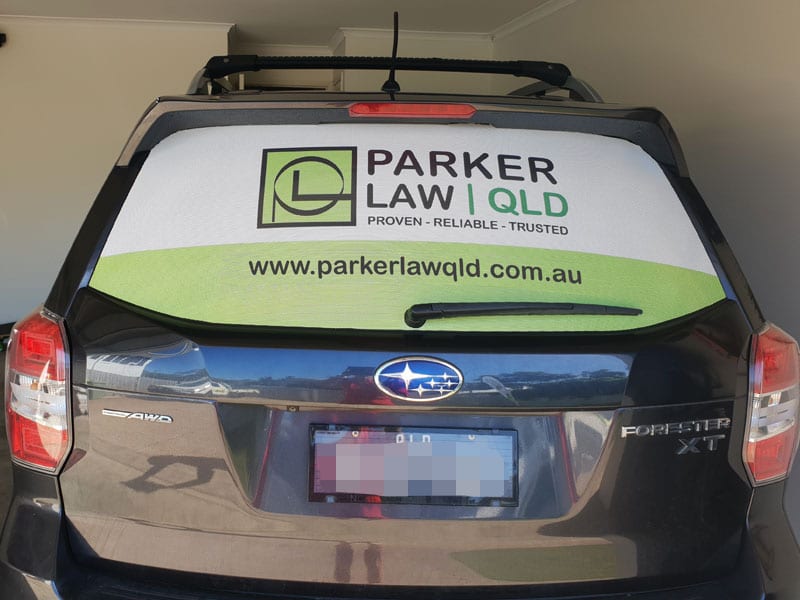 Why not make your vehicle a mobile billboard?
Vehicle signage is a cost-effective way to display your brand. Your vehicle is your very own mobile billboard, targeting local customers wherever you go 24/7.
Display your brand and
get noticed!
Vehicle signage effectively promotes your company, builds brand awareness and contributes to a positive image for your business. From simple door or window signs to full vehicle wraps, our design crew is ready to create your moving display.
There is a huge range of options for vehicle signage and we'll find one to suit your budget and business brand.
Options include:
One-way vision for rear windows
Partial or full vinyl wraps
Door signage
Vehicle Magnets
Bumper stickers
Tailgates and tray signage
Vehicle wraps
There's a misconception that to do vehicle signage well you have to do a full vehicle wrap. That's not the case! With clever and effective design we can create options to suit partial wraps that really bring down the cost.
Depending on your logo and brand, simple cut vinyl decals on doors or windows can also look very eye-catching and get your message noticed.
Trailer signage
Don't forget your trailers! These are also valuable marketing real estate that can be used to show off your brand and business.
Fleet signage
Have more than 1 vehicle and want your fleet to look consistent? Talk to us about setting up your fleet signage – which can range from partial and full wraps to simple door logos. Don't want your branding too obvious but still want a corporate look? We can help.