SEO Services in Mackay | Success with Strategic Media Partners
Our team of SEO experts meticulously crafts the most effective content and keyword strategy to achieve outstanding results. Throughout the process, we transparently share our insights and rationale, ensuring you're informed every step of the journey.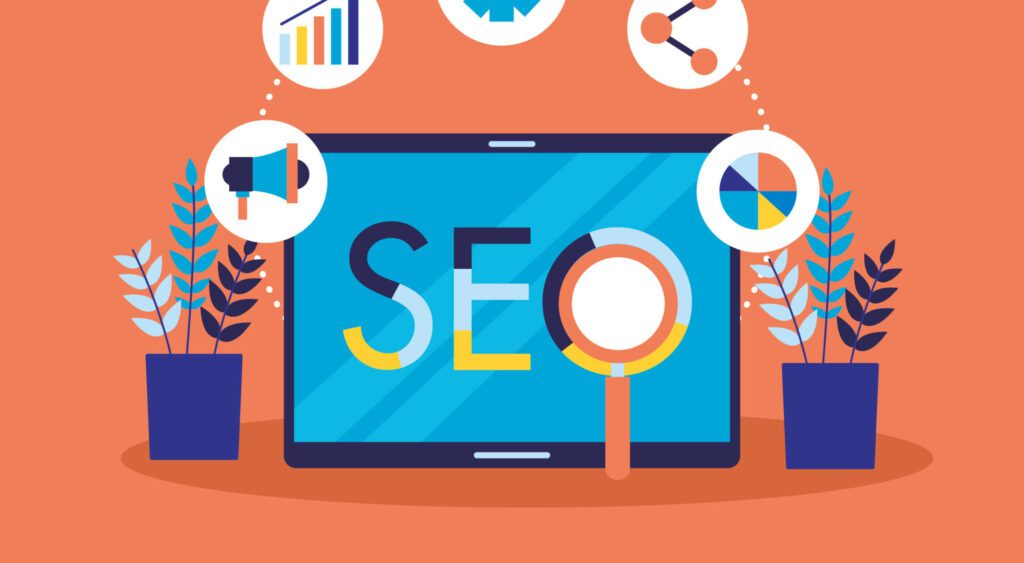 In the digital age, businesses in Mackay are realising the importance of SEO services to thrive online. Strategic Media Partners, a leading name in the industry, offers a range of SEO services tailored to the unique needs of businesses in the Mackay region. In this article, we will delve into the world of SEO services, explore the offerings of Strategic Media Partners, and discuss the key elements of a successful SEO strategy, including digital marketing and e-commerce website optimisation.
1. What are SEO Services?
SEO (Search Engine Optimisation) services are a set of strategies and techniques designed to enhance a website's visibility on search engines like Google. These services encompass various aspects, including keyword research, on-page and off-page optimisation, content creation, and more.
2. Why Choose SEO Services in Mackay?
Mackay, a vibrant city in Queensland, Australia, is home to a diverse range of businesses. With the help of local SEO services, companies can tap into the potential customer base in their region. Strategic Media Partners specialises in understanding the local market and tailoring SEO services to meet the specific needs of Mackay businesses.
3. Strategic Media Partners: Your SEO Experts in Mackay
Strategic Media Partners is a trusted name in the SEO industry, known for its commitment to helping businesses succeed online. Their services include:
Keyword Research: A thorough analysis to identify the most relevant keywords for your business.
On-Page and Off-Page Optimisation: Enhancing your website's structure and content to improve search engine rankings.
Content Creation: High-quality, SEO-optimised content that engages your audience.
Link Building: Building authoritative and relevant backlinks to improve your website's credibility.
Local SEO: Targeting local customers effectively through geo-specific strategies.
E-commerce Website SEO Strategy: Specialised services for e-commerce businesses, including product optimisation and more.
In addition to SEO services, digital marketing plays a pivotal role in your online success. Strategic Media Partners offers a comprehensive digital marketing strategy that complements their SEO services. This includes social media marketing, email marketing, and pay-per-click (PPC) advertising.
5. The Importance of E-commerce Website SEO Strategy
E-commerce businesses in Mackay need a unique SEO approach to compete effectively in the digital marketplace. Strategic Media Partners' e-commerce website SEO strategy is designed to boost online visibility, drive traffic, and increase conversions for online stores in Mackay.
6. Success Stories
Highlight real-life success stories of businesses in Mackay that have benefited from Strategic Media Partners' SEO services. Include statistics and concrete examples of improved website traffic and business growth.
7. Choosing the Right SEO Partner
Discuss the key factors to consider when selecting an SEO service provider. Emphasise the benefits of choosing a local SEO agency like Strategic Media Partners that understands the Mackay market.
In the digital era, SEO services are the cornerstone of online success for businesses in Mackay. With the expert guidance and services offered by Strategic Media Partners, companies can elevate their online presence, reach their target audience, and achieve significant growth. By embracing SEO, digital marketing, and e-commerce website SEO strategies, businesses can stay ahead in the competitive online landscape in Mackay.
For more information about Strategic Media Partners and their SEO services, visit their website or get in touch with their team to discuss how they can help your business thrive in Mackay.