Privacy Policy on your website is now legally required
Did you know that Australian legislation has recently changed with regards to websites and the collection of information from users? It is now illegal to publish a website without a statement of your Privacy Policy if you are collecting any personal information from the public.
What is considered collection of personal information?
If you're collecting information such as email address, physical address, phone number, credit cards numbers (or other payment details) these are all considered personal information. Even with basic contact form on your website you must have a Privacy Policy statement.
The Australian Privacy Act applies to any organisation with an annual turnover of more than $3,000,000 and requires websites to post a privacy statement if they collect customer or website visitor information including email addresses, physical addresses, phone numbers, credit card numbers, or other payment details.
I don't have a turnover of more than $3,000,000, so I don't need a Privacy Policy, right?
As with most Government requirements, there are always exceptions to the rule! The Office of the Australian Information Commissioner (OAIC) provides a checklist for businesses to self assess if they need a Privacy Policy. They also recommend that, even if small businesses aren't legally required to have a Privacy Policy, they adopt one as best practice.
Are there other benefits to having a Privacy Policy?
In addition to being a legal requirement for many businesses, potential customers will feel reassured when they see a Privacy Policy link on your website. So, even if you are not legally required to include a Privacy Policy, it can (as suggested by the OAIC) be good practice to voluntarily introduce one.
Can having a Privacy Policy help with Google rankings?
Google will often penalise websites that do not have a Privacy Policy statement by ranking them lower in search results, so having a Privacy Policy is an important part of your search engine optimisation.
I have no idea what should be included in a Privacy Policy – do I need a lawyer?
Thankfully, SMP has taken the hard work out of Privacy Policies! We're currently offering to add a ready-to-go, generic Privacy Policy to your existing website for $310 excluding GST.
This includes creating a page dedicated to the policy that fits within your website branding to ensure it looks seamless.
We also link it to the footer of your website so it is easily accessible for users to locate.
By law, the Privacy Policy you put on your website needs to include some specific clauses:
It needs to outline what type of sensitive or personal information will be collected and stored
You need to say why you might collect, hold, use and disclose personal information
There must be a statement of how you collect and store the information
A promise not to sell, "spam" or hire out any email addresses collected needs to be included
There must be guidance on how any information held can be accessed including the ability to unsubscribe from mailing lists
Your complaints procedure needs to be outlined
You have to say if you share personal information with any third parties and, if they are overseas, in which countries they are located
There must be a way to contact you
Still unsure if you need a Privacy Policy? Give the team at SMP a call on 07 4951 4000 or fill out the contact form below and we'll be in touch!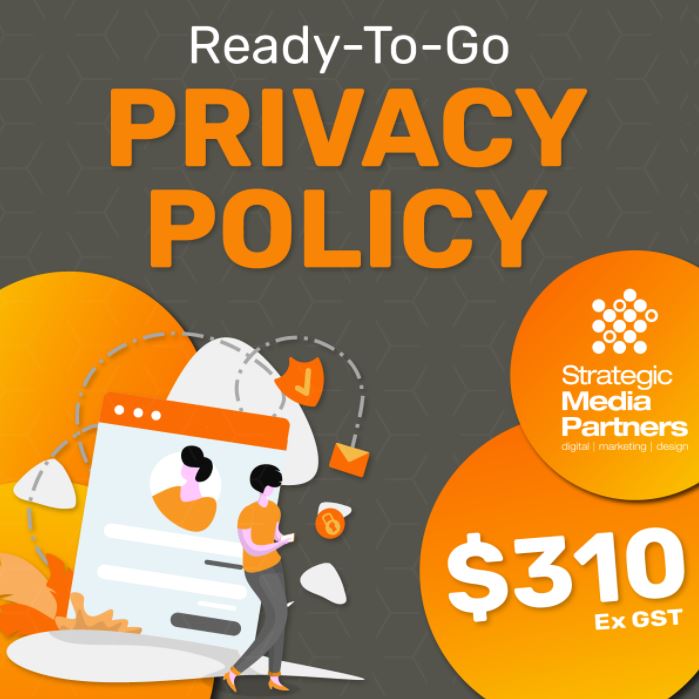 Let's Talk. Let's Connect.