Induction Portals - Good for Business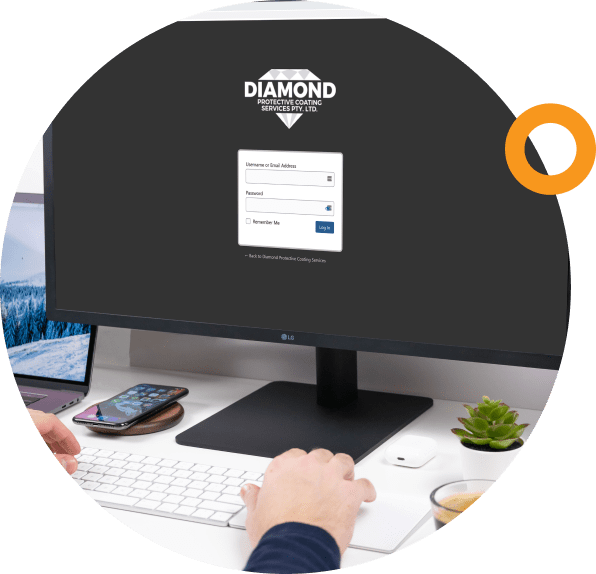 Are you ready to take your
business to the next level?
A custom induction portal system by Strategic Media Partners is an efficient and professional way to manage your workplace inductions and education modules online, creating a streamlined process and reducing errors and unnecessary paperwork.
Diamond Protective
Coating Services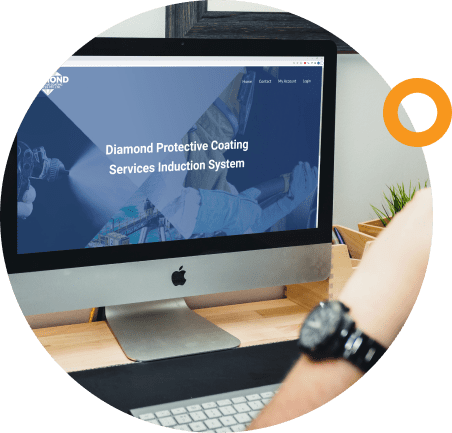 Diamond Protection Coating Services is an Australian owned, Queensland based company specialising in all things abrasive blasting, corrosion protection, concrete repairs and industrial protective coating services for the mining, transport, energy and resource sectors.
With 60 employees the company needed a way to ensure their staff had completed the internal inductions required for health and safety and human resource requirements.
SMP were contracted to build a customised induction system to save them time and money associated with getting all staff current and future on boarded seamlessly.
After scoping their requirements, SMP was able to build a sleek, customised portal that houses more than 32 individual inductions (with capacity to add more) and relevant competency quizzes.
As part of their brief, users who have successfully completed the inductions, are sent automated certificates of completion and reminders for refresher courses to ensure they maintain their competency as required.
Following the training and handover session, Diamond Protection Coating Services have utilised their portal saving them time, resources and the stress of constant follow ups of their employees, allowing them to get back to their core business.
Get Started Now
Let's get ready to launch your business to exciting new heights with a customised induction portal.
Why Your Business Needs a Custom Portal
Save Time & Money
Get back to driving your business rather than hosting in person training sessions and marking tests – utilising an induction system means no more delays, room hire or stressing over cancellations!
Employees and contractors can log on when it suits them, receive course reminders (or refresher course reminders), completion certificates and prompts automatically. It's a cost-effective way to ensure your workforce is compliant with licencing regulations and workplace requirements.
Improved Document Control
Host important documents for employees, management and clients in one place! This ensures proper document control which means you can feel assured the right version is easily accessible for all users when they need it.
Need to replace a document or module? No problem! Upload your new version whenever you need from wherever you are.
Customised Capabilities
Our induction systems are ideal for many different industries including mining and resources, hospitality, technology, training, education and professional services.
They're also versatile and can be created to grow with you and your business. Need to add in HR components and licencing? No problem! Perhaps you need your staff to complete inductions before entering job sites – we can do that too!
Online Education & Beyond
Interested in scaling your business to the next level and offer online courses? We can create your very own system that allows you to accept payments and progresses your clients along the way – automatically!
No more delays while waiting for payments to be processed and cleared before commencing, once payment has been received your client can get started.
24 Hour Access
If you've clients or employees who need to access modules after hours (or are in a different time zone) our customised, easy to use induction systems your training modules are online allowing your users access at any time of day or night.
Set up scheduled automated reminders to follow up users and receive notifications if their modules are incomplete.
Professional Know-How & Support
We understand that your business is unique and you have specific requirements or protocols which is why each portal is customised to our client and their needs.
Know you're in good hands with monthly support and maintenance by Strategic Media Partners.
We ensure your portal is fully updated and provide full training and support as required.
Let's talk. Let's connect.