6 Marketing Strategy Tips To Stay Competitive
There are two sides to every coin and while COVID-19 is having a devastating impact on the economy and business, there's nothing like a shake-up to cause us to dust off our thinking caps and freshen things up!
Now is the time to review your marketing strategy and really fine tune your activities in order to secure your position in the market and ensure the longevity of your business.
Here's our 6 tips to help with your business marketing during these tough times.
Refocus, rather than cut your spending
Historically, research has shown that business that cut spending and resources during a recession lose market share and find it harder to recover, while those who improve strategies and maintain or improve spending outperform in the short term and come out the other side in a much stronger position. While these are difficult times, there is also a valuable opportunity to reassess your customers, the marketplace and your offering.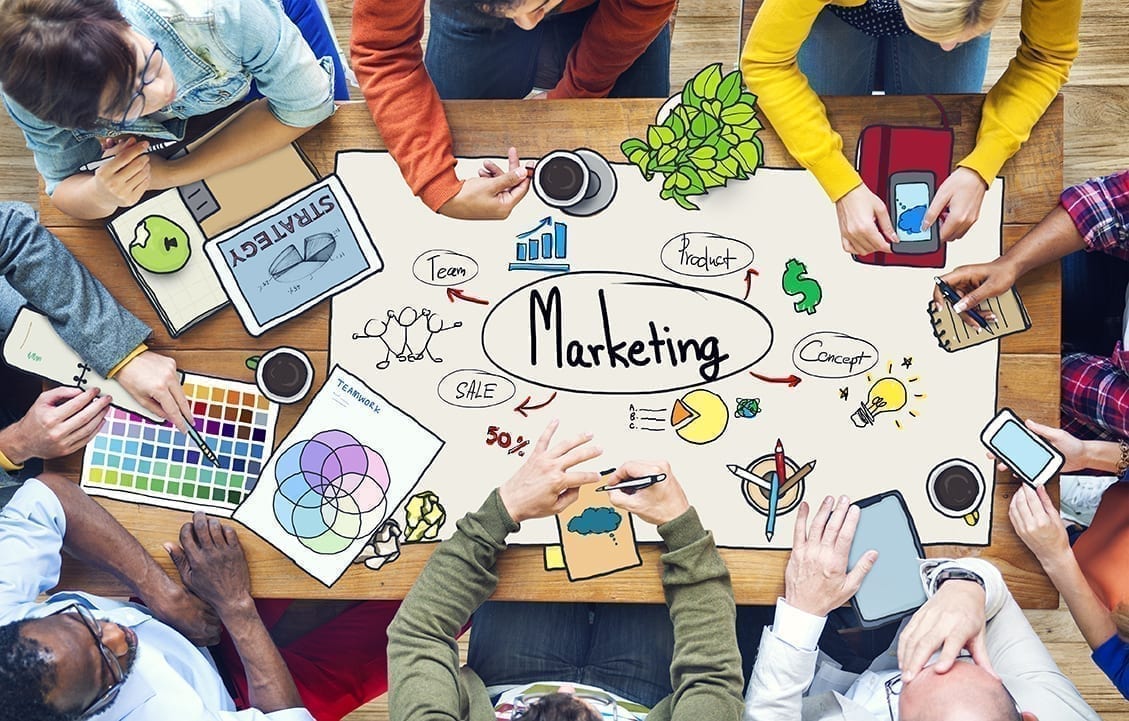 For example one thing we've learned from the impact of COVID-19 Isolation is that consumers are shopping online more and for a wider range of items. There are also more NEW shoppers online than ever before. This creates a great opportunity for digital advertising– a really cost effective and very responsive method of marketing [see more on Digital Advertising here]
Grab the opportunity to increase your competitive lead.
Because many businesses have instinctively cut their marketing and advertising spend, there is a decrease in marketing 'noise' across the board which provides an opportunity at several levels:
With less noise, it's easier for you to stand out and gain more attention, allowing you to grab more market share.
Being 'present' in the marketplace builds brand equity and promotes an image of stability, strength and assurance, giving your customers confidence in you now, and for the future.
This is a great time to innovate and introduce new products, services and enhanced customer experiences.
This is also a great time to fine tune and target your market positioning as a platform for future marketing and to secure more market share.
Think of this like a marathon, while others in the market-place slow down their marketing efforts you have an opportunity to gain business and open a lead. Once the economy starts to improve and marketing noise increases, those businesses who have fallen behind will find it very hard to close the gap.
Avoid price wars…innovate and add value instead
Price wars erode profits, can't be maintained and are very difficult to recover from. Instead of competing on price – find ways to innovate and add value. While some shoppers and products are price sensitive, brand loyalists love an opportunity to choose their favourite product or services where they perceive greater value is offered. You can do this by improving service, simplifying processes, including additional features, advice or services, including delivery or bundling with other products. It's inspiring to see the innovative ideas appearing as a result of our recent isolation; online fitness challenges, interactive learning, greater use of digital appointments and so much more. Get online and see what others are doing to help generate ideas for your business.
"Add value and create the perception of MORE"
Join Forces
Joint marketing is a great way to add value and get more for your marketing dollar. Joint marketing is a partnership between your business and other businesses where your products or services are complimentary and/or have the same target audience. It allows you to share marketing costs, add value for the customer and reach a wider audience. A good example in this climate of isolation, would be a fish and chip shop teaming up with a gourmet ice-cream outlet and uber eats to provide a home delivered family meal package.
Love your existing customer base
If you haven't already, this is the time to get in touch and build your relationship with your existing customer base. Use your communication channels to let them know you're there for them, how you are responding to events, how you can be of service and how they can do business with you. It's ok if your communication is not sales based – part of your focus is to maintain customer confidence, loyalty and market share so when things begin to find a new normality and spending activity starts to rise, your business remains top of mind with your customer base. Easy ways to stay in touch include Social Media, newsletters, Email, texting and in some cases even by phone! Read more about Using an EBlast To Keep In Touch
Make sure you can be found online
With more people spending time online it's important that;
your business can be found easily and
your online presence is up to date and reflects the right image and message.
Simple strategies for Search Engine Marketing are incredibly effective to ensure your business appears to searchers for the right search terms. Keeping your site updated with relevant content, fresh branding and great value offers also increases sales opportunities and branding equity.
Ready, Set, Go!
By massaging your marketing strategy and making clever and efficient use of your marketing budget you'll be ensuring your business is competitive and durable during difficult times.
Need some help generating ideas for your marketing strategy? Get in touch with our team for an obligation free consult to get started!