What is an induction portal and does my business need one?
If you spend 5 minutes with the SMP team you will see that we get super excited talking about induction portals. They're an amazing timesaver for many businesses who are looking for ways to streamline day-to-day processes such as employee inductions, human resources including licencing or providing online education.
While some people might say that induction portal is just a fancy name for an online database, we say they're more than that!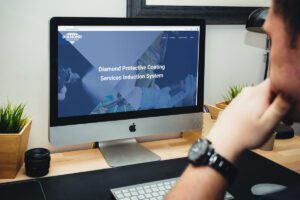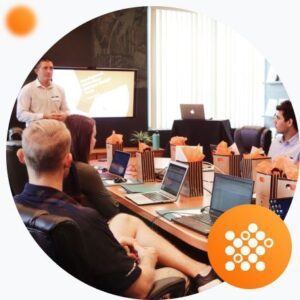 If you have a sizeable business (or are about to scale up) and need to onboard your new staff members regularly, you know how much of a hassle it can be. Are you currently utilising spreadsheets and checklists? Are you trying to remember to keep a track of one staff member who needs to provide proof of a specific licence and another who needs to provide evidence of their qualification? And what about the other employee who promises to send through their updated CV?
Then there's the compulsory induction process – line up a time that suits your employees, book a training room, follow up with the employees the day before, hold the induction session in person, conduct the quiz before making time to mark it, contact your employees to let them know if they passed or need to resit it, then repeat the whole process!
That's not a fun scenario for anyone trying to run a business! We know because that's what business owners around Australia tell us. Thankfully there is a better way 😉
Imagine you have a new staff member start. You enter their details into the customised portal which automatically sends them an email to let them know that there is an induction session online waiting for them. You sit back and make a cup of tea because the rest is done for you. Ok, perhaps we made up the last part, but you get the picture.
The employee is now responsible for logging on and completing the induction units (there can be as many as you like) AND then sit an online test. If they don't complete a unit they don't progress. If they don't finish by a certain time an automatic email is sent to remind them. Once they've sat the online assessment, it is processed and they are advised if they need to resit or if they have passed. You, as the employer, are also notified whether your employee has finished or if they need to go through the process again.
The beauty of the induction portal is that your employee can log in at ANYTIME from ANYWHERE in the world as long as they have internet access. No more coordinating of schedules and timezones, booking training rooms, following up or physically marking tests! Your staff member can do it all before they step foot into the office!
These induction portals sound amazing. But is that all they do?
Absolutely not! At SMP we know that each business is different and has individual needs. Your business might not need an onboarding process with assessment capabilities but it might need to collect information about your employees on a regular basis (licencing for example). Once the employee has been set up the portal keeps a track of when their licences expire, sending them a message to remind them to renew their licence and provide evidence once complete. As the employer you are also notified so you can keep on top of your obligations and manage potential risk.
By logging in to the portal you can see at a glance a snapshot of your company's compliance or if there are areas that need to be addressed. It's a smarter way to work rather than relying on your memory or another staff member to stay on top of it all.
Now more and more businesses are needing to work remotely, customised portals make sense. They can be built to scale up with your business, integrate with other applications where required and streamline processes to save you time and money.
If you're ready to take your business to the next level a portal might be a useful tool to help you get there. Need to find out more? We're here to talk.
The benefit of a tailor-made induction portal is that it can be as simple or complex as your business requires. Depending on the individual requirements, we can provide a secure and dedicated hub to manage
Looking to incorporate an employee
training system?
Our induction portal back-end frameworks are designed to be user-friendly and efficient
blend seamlessly with your existing or new webpage and brand.
Selling Online
Training Courses
Looking to setup an online training business where you can sell courses online and create that additional revenue stream for your business?
2021 saw the demand for online courses skyrocket with many people looking to upskill themselves particularly within the digital space. Our ready to-go training systems will allow you to start an online training business with very little hassle or heartache.
Create any number of courses in any number of categories and allow your members to choose which courses they want to purchase and complete.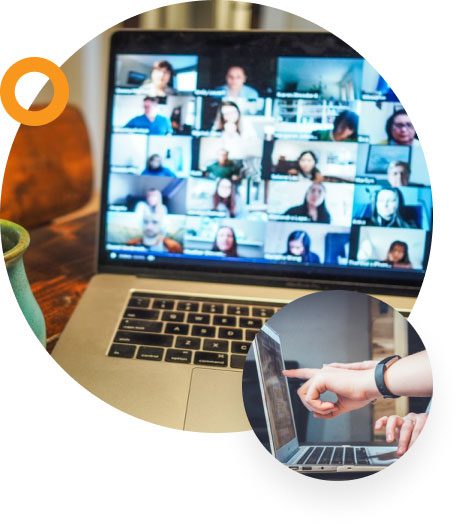 You can provide a completion certificate at the end of the course if desired
and also create subscription options for re-occurring courses or members
Our system will support courses in the following industries:
Hospitality
Technology
Training
Education
Mining &
Resources
Professional
Services
And
Many More
Let's Talk. Let's Connect.
"*" indicates required fields
Save time and money with a custom induction portal by SMP – contact us to find out how.