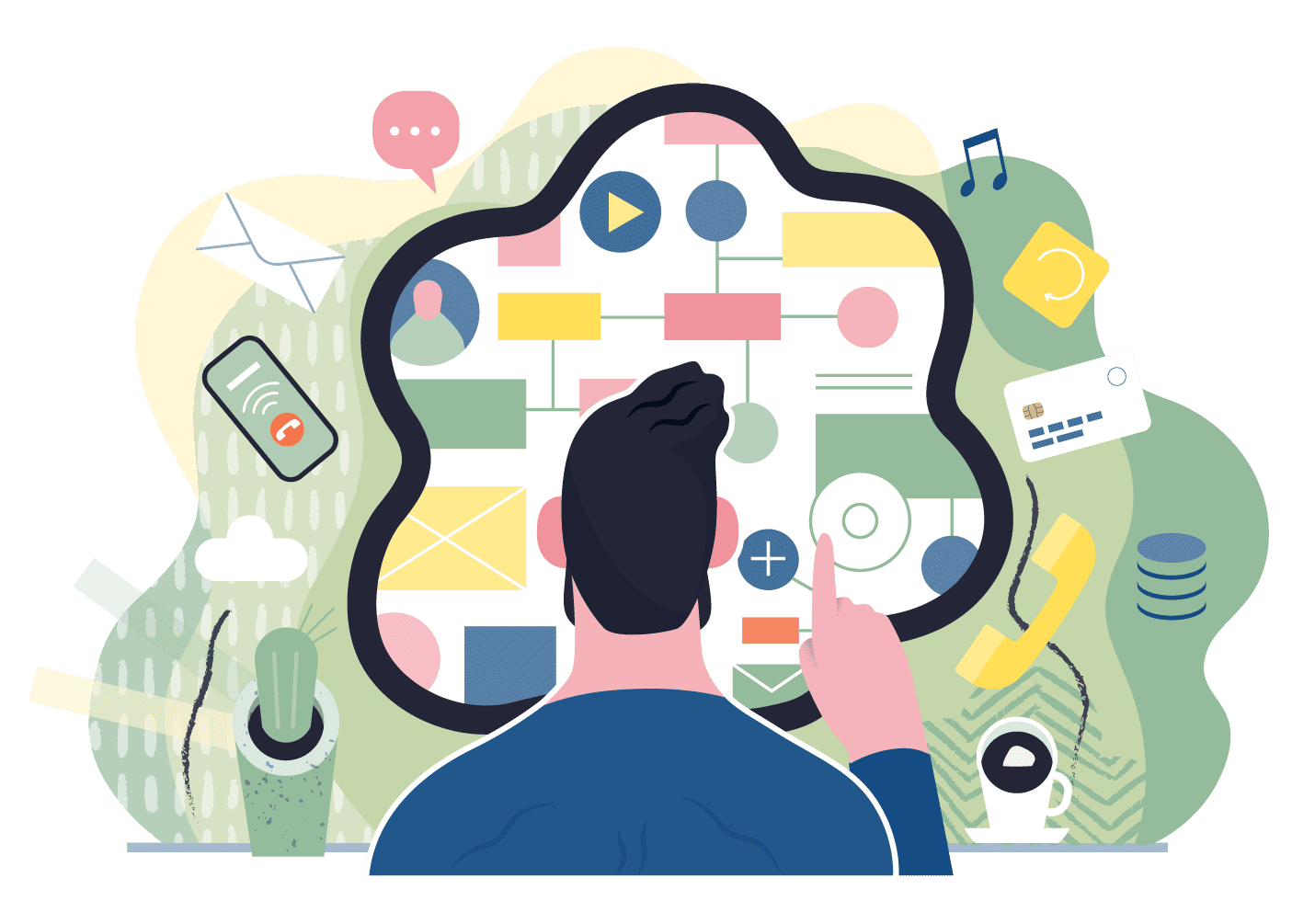 Customer satisfaction has always been a primary goal for businesses. After all…happy customers spread the news and make return purchases…right?
While this remains true, how we provide customer satisfaction through the customer experience has changed remarkably and is now more important and complex than ever before.
The Digital Travelogue
The exponential growth of the digital marketplace has turned the 'customer experience' into a unique 'customer journey' that encompasses every step including searching, site visits, interacting socially, requesting and receiving information, ordering and delivery, and follow up contact.
In this fast-paced technology based environment, customer expectations have also changed dramatically. They have become accustomed to having fast and easy access to what they want via a simple 'click and receive' process. In fact, they have even become used to pre-emptive content that anticipates their likes, wishes, and needs. Greater than 50% of customers said their decision to purchase or not, was directly influenced by their experience during the journey. Slow loading sites, lack of options and lengthy or difficult processes all lead to a fractured customer journey and poor conversion outcomes.
The quality of the customer's digital journey is now the leading influence in their decision to buy
The customer experience (CX) is now inseparable from the Digital Customer Experience (DCX), which makes it critical for businesses to focus on developing technology-based marketing (MarTech) as an integral part of their competitive strategy, and the customer's journey.
Top Tips For Creating An Epic Customer Journey
Take a Multi-channel Approach
To create a high-level experience for your customer you'll need to take an approach that embraces multiple channels. The greater percentage of today's users are on Mobile devices and across different media platforms. They're on social media, blogs and web sites. They use chat services and email, follow their products through delivery channels and…also make use of physical locations such as shop fronts!
Deliver a coordinated approach across the touch points you know your customers use and make it easy for them to find and interact with your business. The easier and more rewarding you make their experience the higher your conversion rates will be.
Create a personal experience
Today's customer journey has become very personal. Mobile devices are an integral part of daily life. When you connect with the customer in the digital platform you are in their personal space. It's important to create touch points that respect that space and create a friendly and helpful personal connection with them.
Listen & Respond
One thing the digital environment is capable of is providing the customer with a channel for instant feedback. Whether that is via social media, website chat or email your customers will give you important feedback about their personal journey with you. Along with data collected via digital marketing you will be able to respond quickly both directly to the customer or via changes to your touchpoints, products and services. Seeing responses to their feedback creates an intensely personal journey for the customer where they become contributors to the architecture of their experience.
Anticipate their needs
Don't wait for the customer to come to you…stay ahead of their needs by anticipating and bringing them what they want. This includes new and trending products/services, repeat service reminders (pest control, pet pampering etc) and new items based on browsing history and trends. Convenience is king! Today's customers appreciate the convenience of having what they need at their fingertips.
Integrate Digital Experience with Organisational Experience
Understanding the customer is already likely to have been on the digital journey before they make direct contact with you is important. They will have expectations around service & products that have been set before they reach out to you. Pay attention to ensure the journey is consistent when they reach a more direct touch point. This includes branding, convenience, service levels and more. Where a slow loading web will lose a customer, so will a slow moving employee!
To remain competitive in the digital market all businesses need to integrate their marketing into multiple digital channels. And, as long as customer experience continues to be the driving force behind sales generation, businesses need focus on creating quality journey for the customer in order to stay competitive.
The Customer Journey