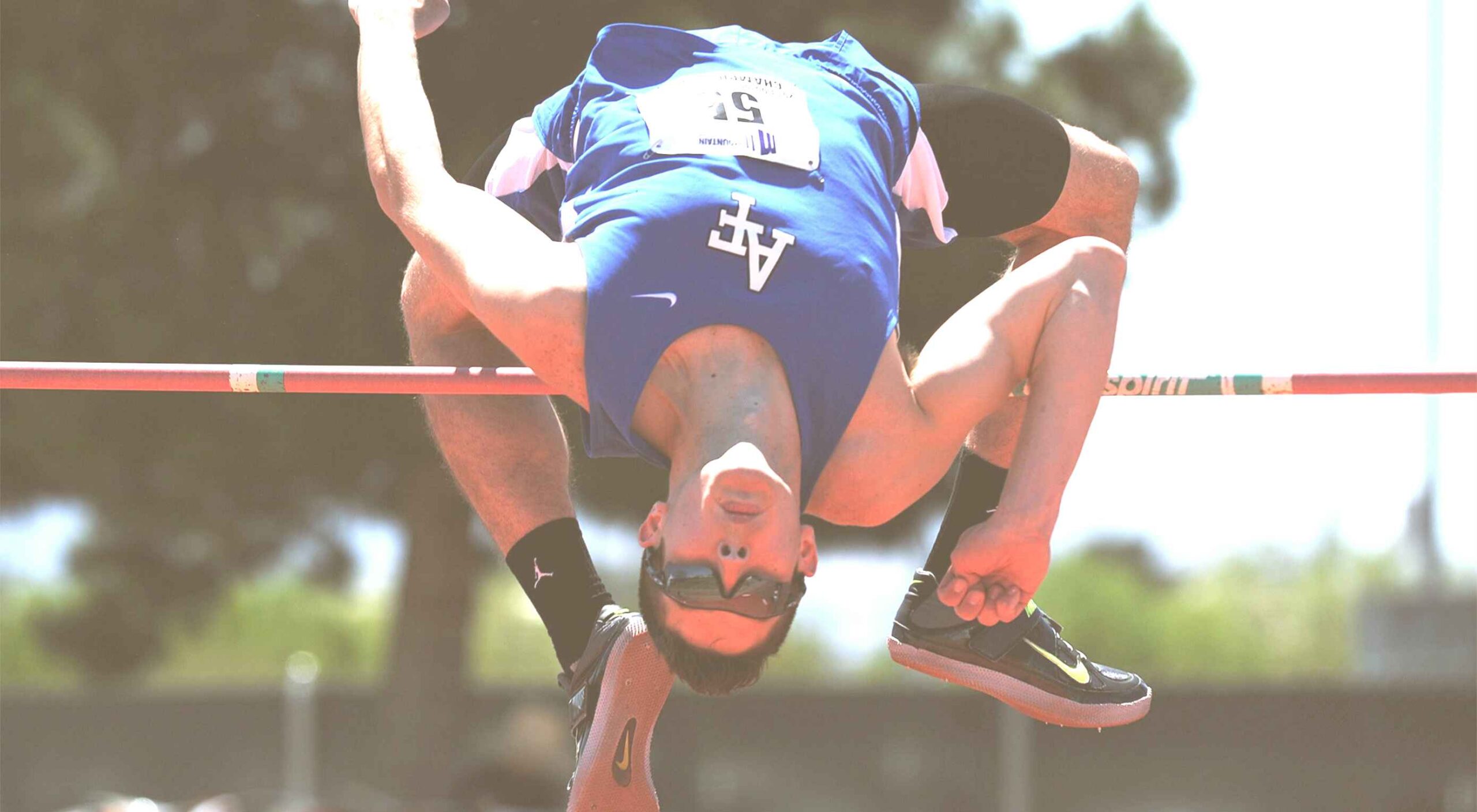 As a website designer, your professional life revolves around crucial questions that might help you to deliver better results for your clients.
Which widgets are essential to driving conversions? What kind of checkout page elements do you need to include? Should there be a video or slideshow on that product page?
One of the biggest queries that we face when building landing pages to encourage sales is whether a CTA (call to action) button needs to be above or below the fold.
Answering the question: "Where should the CTA go?" correctly could make or break your client's chances of a sale. Unfortunately, this particular concern has been the source of a raging debate for many years now. Everyone has their own opinion about CTAs and where they belong.
Today, we're going to cover the benefits and issues with placing a CTA above the fold.
Should You Place a CTA Above the Fold?
Starting with a quick refresher, the term "above the fold" refers to any area of a website seen on a screen when a user arrives on a webpage. The content that appears above and below the fold may differ depending on the device you're visiting a website with.
Experts in the design and digital marketing world have frequently claimed that if you want to get the best results with a CTA, you need to place it above the fold.
This strategy makes a lot of sense. If your CTA is above the fold, then your chances of it being seen are significantly higher. Some customers might not want to scroll to the bottom of a page to find out what they need to do next in their buyer journey.
Additionally, according to the NN group, the 100 pixels that appeared above the fold were seen 102% more often than the pixels underneath the fold. Eye-tracking technology learned that more often than not, you'll get more engagement above the fold.
Just look at this landing page from Lyft, for instance, you immediately see what you need to do next: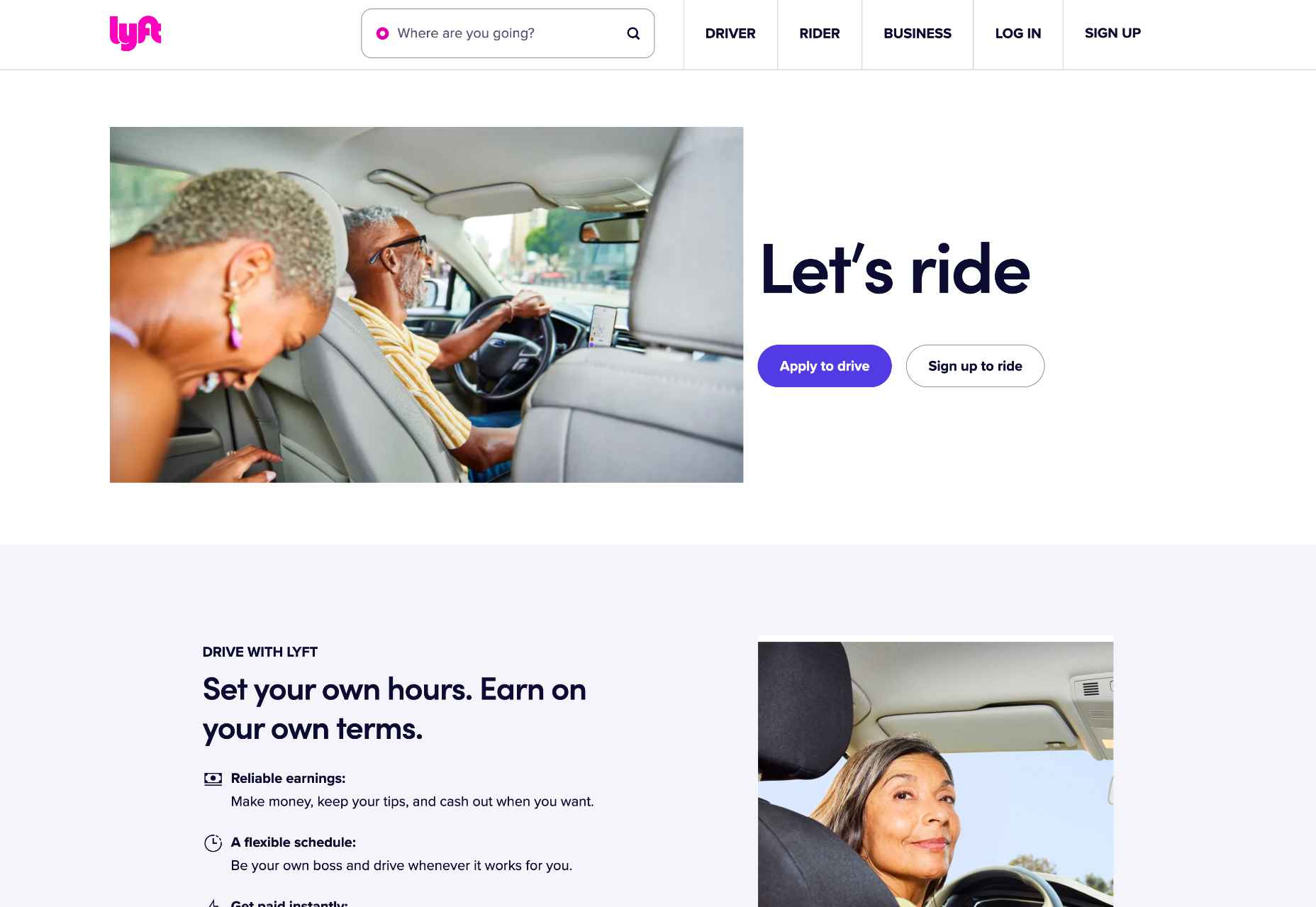 It's not just a single study that has touted the benefits of an above-the-fold CTA, either.
Another report into the "importance of being seen" found that above-the-fold ads and CTAs had a 73% rate of visibility compared to only 44% for those below the fold.
So, with stats like that to think about, why would you ever consider using a below-the-fold CTA?
When to Place a CTA Below the Fold
As with most things in web design, there is an exception to the rule.
Yes, above the fold, CTAs will be better for you most of the time. However, there are times when you might need to think outside of the box.
Most people think that placing a CTA below the fold practically guarantees that it won't be seen. However, if you're creating a website page or landing page that includes a lot of vital information, your audience will need to scroll.
For instance, if you're creating a page where someone can download an app to engage with a business they already know about, it makes sense to speed the journey along with an above-the-fold CTA. However, if you're trying to convince someone to sign up for your webinar, you might need to tell them what that webinar is all about first. That's where a below-the-fold CTA comes in handy.
Customers might not have a lot of time in their busy schedules for scrolling these days. However, they still need the right information before they can make a decision about what to do next with your brand. According to Marketing Experiments, below the fold, CTA buttons can result in a 20% increase in conversions. However, this conversion boost only happens when you're providing valuable, engaging, and persuasive content.
Check out this example from the Boston Globe, for instance: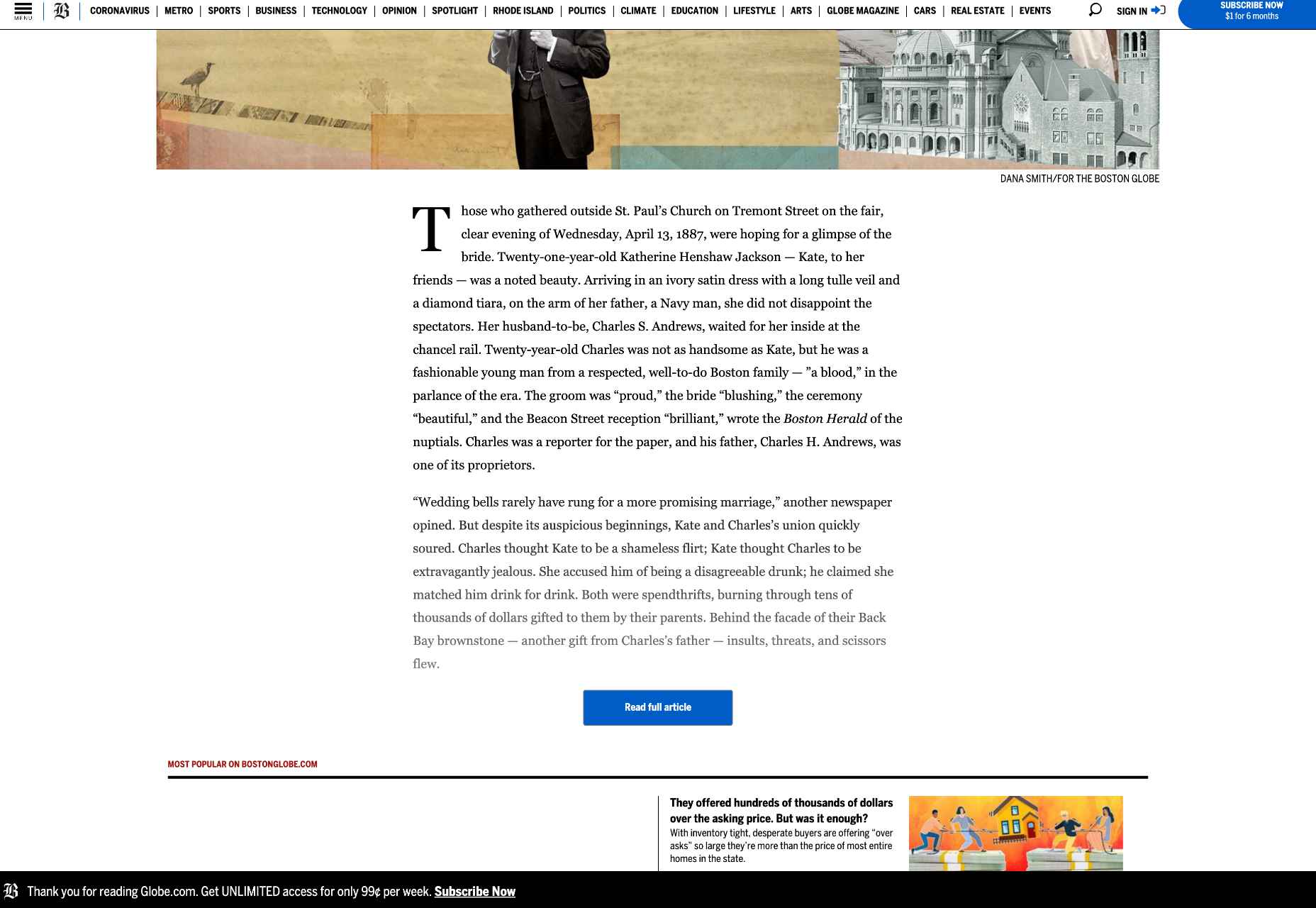 The Fold Isn't Everything in Web Design
The fold is often an essential consideration in web design.
However, it's not all you need to think about when you're deciding where to place sign-up forms and valuable CTA buttons.
According to the Nielsen Norman group, the content that appears at the top of the page will always influence user experience. However, that doesn't mean that you need to place your CTA there. What you do need to do is ensure that whatever you have above the fold is promising enough to engage your visitor and make them scroll.
Put simply, what's above and below the fold does matter, but your focus should be on taking advantage of customer motivation, rather than worrying exclusively about an imaginary line.
When deciding where a CTA belongs, you need to think about motivation. 
How motivated is your prospect to click on a button? How desirable is your offering at that time, and how much does your visitor already know about the thing they're being offered?
If you're going to need to provide more information before your customer wants to convert, then a below-the-fold CTA makes more sense.
If you've already provided all the information that your customer needs and a prospect is visiting from an advertisement or another page on the website, then above the fold should be exceptional.
The Truth About Designing for The Fold
The reality for web designers today is that achieving higher conversion rates doesn't really have that much to do with whether a CTA is above or below the fold.
What's important is whether your buttons come under the right amount of copy that answers the correct questions for an audience.
Remember, when visitors come to a website, they're looking for different things. There are visitors that:
Already know your brand and value your offering: These people are often clicking into your landing pages from other marketing campaigns where they've learned about the brand or offer. You can give these prospects a CTA immediately so they can continue down the buyer's funnel as fast as possible.
Are uncertain about your offering and need to know a bit more: These people need some extra information. They might have a concern that needs to be addressed before they're willing to spend their money. You might not need much copy here, which means that a CTA may still appear above the fold.
Are brand new to your website: These prospects need a reasonable amount of copy. They don't know what you're offering or why it's valuable to them. Because of this, you may need to wait to push them into action until you've delivered the right copy.
In some cases, you may even place multiple CTAs on the same page. Some people will have a general understanding of the technology and what it does. This means that they'll be happy to click on the button at the top of the fold.
On the other hand, there could also be visitors arriving on the same page that don't understand what the benefits of real-time personalization are. This means that you need to elaborate a little on what you have to offer. A simple one-line explanation isn't enough here.
Figuring Out Where to Place a CTA
Deciding where to place different elements of a website is a common challenge for web designers. Despite tons of blogs out there, that claim "above the fold" is always the best option for any conversion rate optimization, the truth is a little more complicated.
The critical thing to remember as a web designer is that a CTA button asks a customer for commitment. Even if the CTA allows someone to download a free demo or sign-up for a newsletter without spending any money, it requires a customer to start a relationship with a brand.
In a world where customers are less trusting of companies than ever, it doesn't make sense to push them into a relationship too quickly. Asking for a commitment from a target audience before they've had the chance to see what's "in it for them" is not a good idea.
Jump in too quickly, and you're likely to rub people the wrong way.
Go Out and Master the Fold
The issue for today's designers isn't figuring out whether a button needs to be visible from the moment someone arrives on a page. Instead, you need to think about whether visitors are finding the CTA at a time when they're ready to take action.
You can only answer the question "where should the CTA go?" after you've carefully analyzed the project that you're working on.
Remember, above the fold isn't always the answer.
The post Perfect CTA Placement: Above-The-Fold Vs. Below-The-Fold first appeared on Webdesigner Depot.