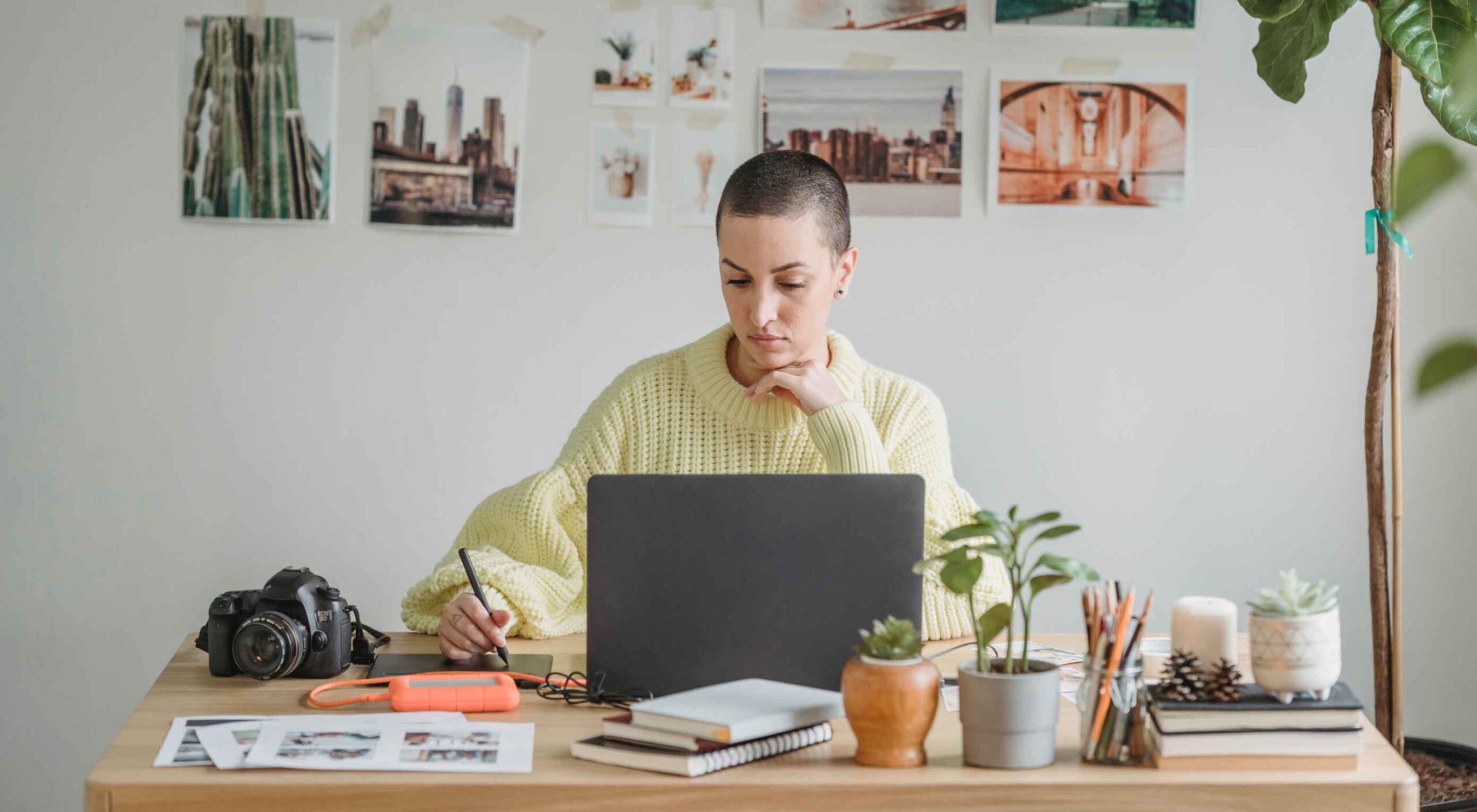 Moving from studying design into the big wide world of web design is a daunting process. It's a competitive and dynamic industry that's growing all the time. It's estimated that between 2020 and 2030, web designer jobs in the US will increase by 13%. One of the most challenging aspects of starting a career in web design is getting hired, especially as a freelancer.
The first thing that most clients and agencies look for is usually your level of professional experience. They want to work with someone who, while perhaps not a veteran, has at least a few years of experience. This can lead to a lot of frustration for new designers. After all, how are you supposed to get experience if nobody hires you?
Moreover, clients and agencies miss out on promising candidates when they pass up on skilled designers just because they don't have experience.
Here's why we should all give zero-experience designers a chance.
1. Price
Professional web design doesn't come cheap, and for a good reason. Most freelancers who have been in the business for many years have built a solid reputation for themselves and have no shortage of work. Web design agencies have a higher degree of accountability and a quality guarantee, which is why hiring their services can cost more.
If you're looking to get design work done on a tight budget, you'll have better luck contacting someone with little or no experience. However, they're most likely looking to build up their portfolio and will gladly offer you competitive rates.
2. No Experience Doesn't Mean No Skill
Clients often assume that anything produced by an inexperienced designer will be sub-par or unusable. While it is true that an extensive portfolio is a good sign, it isn't the only reason to hire someone.
New web designers may not be as well versed in business, but many of them are still highly skilled and motivated individuals with a lot to offer.
Whether self-taught or college graduates, they have devoted countless hours to becoming good at what they do. Instead of passing on a zero-experience candidate, give them a chance to show you what they can do with a mock-up. If you're still dubious, then go with someone else. But you never know what someone has to offer until you put them to the test.
3. They Will Prioritize Your Job
As we've already established, finding work as a fresh-faced web designer can be challenging. This means that those with little to no experience are more likely to have time to devote entirely to your project, as they won't be splitting their focus.
Agencies and well-established freelancers usually juggle several different projects at a time, meaning they will take longer to produce a result. If they happen to be working on a higher-paying job simultaneously with yours, you can guess which one they'll prioritize.
It's always comforting to know that the person handling your design work is focused on you and you alone. You know your project won't be on the back burner or forgotten about.
4. You Will Foster Loyalty
This applies more to big web design agencies. New designers know their lack of experience counts against them, even for entry-level positions. If you choose to look past that and hire them anyway, they won't forget it in a hurry.
Once you've hired them, you have all the time in the world to help them learn the ropes. Include them in projects headed up by more experienced designers, give them lower priority jobs, and create an environment where their technical skills can flourish.
Everyone has to start somewhere, and you can bet that they will remember who decided to give them an opportunity when nobody else would. A few years later, when they've found their feet in the industry, you'll have a skilled, experienced designer with something you can't buy: loyalty.
5. They're Eager to Learn
Industry veterans eventually become somewhat set in their ways. They develop their unique style and way of doing things, and while this isn't bad, it's different from someone freshly entering the industry for the first time.
New designers are ‌much more eager to take instruction and expand their repertoire according to your needs. They have the time, energy, and motivation to learn new skills and may have a different approach to projects simply because they have not yet learned otherwise.
6. No Project Is Too Small
Not every job is going to be massive and high paying. People need web designers for small business sites, event pages, small ad campaigns, and other similar projects. Established designers looking for bigger fish will often pass up these kinds of jobs. But they are ideal for new designers who need to build their portfolio website.
On the other hand, new designers will usually take any opportunity to make money and gain experience. If your project isn't massively complex or high stakes, use it as an opportunity to give someone a chance to showcase their skills.
7. Everyone Starts Somewhere
No designer starts their career with experience, and many work in other design-related jobs for some time before they begin to do what they're genuinely passionate about. Industries that make it hard for entry-level professionals to find work often discourage them from pursuing their goals. While philanthropy might not be high on the list of priorities for clients or agencies who want the best in the business, it's always good to remember that growing industry means recognizing potential.
Not every newbie will ‌be a prodigy. But without people out there willing to give them a chance, even the most gifted designer will eventually lose heart.
Summary
In short, experience isn't everything. While it is a vital asset to any designer, there is certainly room in the industry to allow those with potential to grow.
So, next time you're looking for new hires or someone to take on a freelance gig, remember what it's like to be the new guy and consider hiring someone less experienced. You will sometimes find the brightest gems where you least expect them.
The post Why Zero Experience Designers Need A Chance first appeared on Webdesigner Depot.