You've carefully planned and executed your website, and yet nobody is looking. Why? We've got a few ideas.
New to the web?
If your website is brand new, congratulations! First, understand that traffic takes time, but there are things you can be doing to help drive people to your new site.
1. Google has to find you
No matter how good your site is, Google needs time to find it, understand it, and build trust in the quality of your content. Google doesn't know your style, who would like your site, what keywords to rank you for, or where to place your site in search results. Be patient and do what you can to help.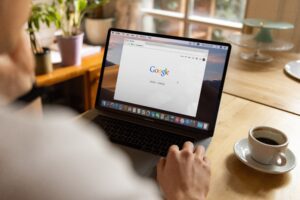 2. Lack of social media or blog
Google loves to share sites that have social media and blogs because it creates more information that can be shared around the internet. Having a blog and social media helps to build your reputation, earn credibility and gives customers more ways to interact with you.
3. Not posting regularly
Search engines want to see regular content. If you're posting consistently, you have a better chance of search engines ranking your site higher. If you're not posting updates or relevant information, you're missing opportunities to put your site in front of potential customers.
4. Your website is not user-friendly
Are users easily able to navigate around your website? Can they figure out what you do in the first minute of visiting your website? If you answered no to either of these questions, it's time to make a few changes. Check every part of your website to make sure it's properly working and delete content that is not relevant to your brand or purpose. Potential customers want a website that is easy to navigate, so broken links and irrelevant content will drive them away.
5. It's slow
The ideal website load time is 1-2 seconds. 53% of mobile site visits are abandoned if pages take longer than 3 seconds to load. What does this mean? Every second really counts. If your images are too large, or there is too much code on your page, it will seriously delay your website loading speed. This can be the difference between keeping and losing a potential customer.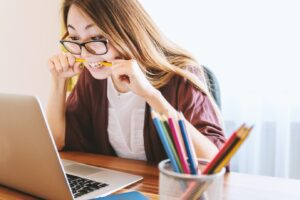 6. Not mobile optimised
Responsive web design is no longer optional. More than 50% of internet traffic is mobile. This is a HUGE percentage of people, and if you don't have a mobile site set up, then more than 50% of people won't be able to use your website. That's a substantial loss in potential customers who may then visit a competitor's site instead. Plus, Google ranks mobile sites higher in mobile search results. Ouch!
Even if you think you have a mobile site enabled, double check! Check that it looks good, everything is readable on the screen and images are scaled correctly.
7. Doing too much
If you're trying to do too much on one website, you're not going to attract traffic because search engines don't know how to rank you. It's important to make sure that you've narrowed down your business to a specialised segment. For example, if you run a flower shop, you don't want to use your website to showcase your woodworking and DIY cookie recipes. Instead, only post content related to your flower shop and keep your side projects on a different platform.
8. Poor SEO
You may have the best content on the internet, but if your website is not Search Engine Optimisation (SEO) friendly, you will not show up at the top of the search engines. Check your content to make sure you are using relevant keywords and creating content that fits your brand. What are keywords? Keywords are the themes and ideas that frame what your content is all about. They're also the terms and phrases that your future customers would enter into a search engine to find you online. Once you know your keywords, you need to create content around them. Use them in your headlines and throughout your copywriting to help Google rank you higher in results and customers to find your site.
And remember, don't be discouraged. Most of these problems can be easily fixed by changing a few aspects of your website.